Designer Diaries: The Master Bathroom
When I started concepting the master bathroom design for the Tudor, storage and function were key. Of course things will be beautiful but most important to me in that space is ease of use and upkeep. I love my clients' bathrooms that we design a tall cabinet by the sinks. They can open up and have a toothbrush or blow dryer plugged in at all times. It's so practical and keeps things looking tidy behind a beautiful cabinet.
I also am not a big bath person but the way the 2nd floor laid out gave us extra room so I went for a nice classic freestanding tub. Having the extra space in the master bath wasn't a priority but it definitely has made the design plan feel more luxurious.
As with the other utility rooms of the house, I chose classic marble to be the main design element. I did however go for a patterned floor. I'm a little worried about it but excited as it will add a little impact and it's a classic look. Because we want to honor the era of our home, I'm choosing all transitional bath fixtures—pieces that aren't too modern or too classic but a good mix of both.
A favorite fixture collection from Brizo is one I've used in a few projects and now get to use in my own home. Since we decided to go with a freestanding tub, I'm picking out a Brizo bath filler which is my all time favorite piece. For the fixtures, polished nickel is my finish of choice—it has a slightly warmer feel.
I love the open sink bases. They fit the age of our home so well but also pull in an up to date and modern feel.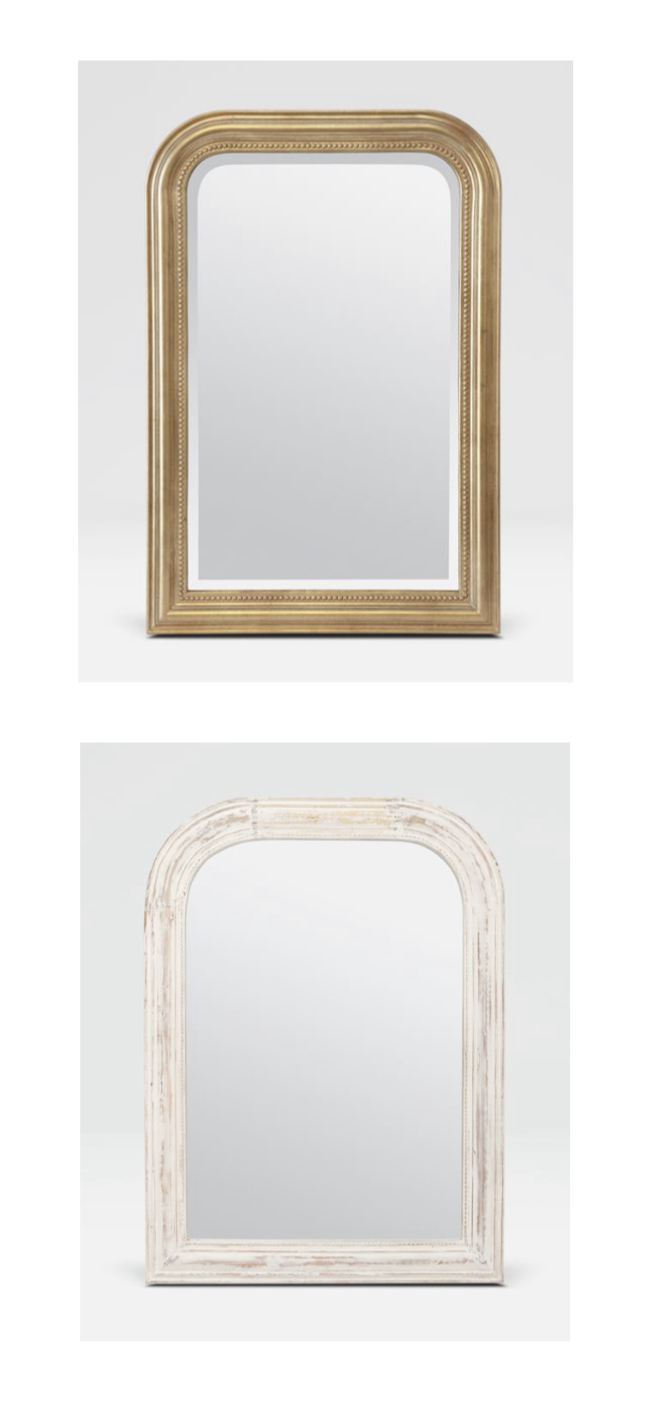 I love it when a vendor has an item in multiple finishes. These two mirrors feel so different even though they're the same other than color.
With all design, things aren't always as you plan. The drawings of the master bathroom ended up a tad off. We had to tweak the layout of the toilet area a little. It was really disappointing but it's to be expected in a remodel. It made me be more realistic plus it put me in my clients' shoes when things don't go quite as planned. Plan B will be great too!